Scholarships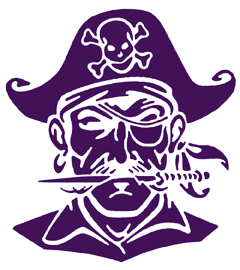 Seniors are encouraged to visit this site frequently to keep up to date on what scholarships are available. The Student Services Office will post all scholarships as we become aware of them. Students are encouraged to check other sources such as the financial aid office of the school they intend to attend, employers of parents or the student, companies through which they are insured, local service clubs, churches, the local newspapers, etc. Please pay close attention to due dates, applications should be received by the due date not mailed. Keep a copy of all applications sent. Take the time to fill out the form completely and include as much information as possible. The selection committee bases their decision on what is actually on the application so give as many details as possible, spell out acronyms, and include how long and how many hours you were involved in clubs and volunteer activities. Always type the complete form and have someone proofread your essay. Use proper grammar, punctuation, and formatting. Make sure your essay is enjoyable to read. You only need to include an essay if they request one. If there is a link to the scholarship form - go to that site and complete the application. If there is no link you will need to come to Student Services to pick up the form. Unless directed to bring the application to Student Services students are responsible for submitting their own applications.Applying for scholarships is a lot of work but in the end will likely be worth it. Students who have used Career Cruising regularly, find it a very useful tool when preparing applications.
Never pay anyone to help you get a scholarship or submit a fee to file an application.
Scholarships as of 4/3/2018
LOCAL
RICE ENGINEERING SCHOLARSHIP
Due Date: April 6, 2018
The Rice Engineering Scholarship provides recognition and financial assistance to one area high school senior per year who plans to enter the structural engineering field. Students must be a resident of Manitowoc County and must be enrolled or accepted for enrollment in an ABET accredited engineering program.
JUST ORTHODONTICS SCHOLARSHIP
Due Date: April 10, 2018

The Just Orthodontics schoalrship is a non-renewable scholarship awarded to a High School graduating senior that was a past patient at Just Orthodontics who is planning to enroll in a technical or 4-year college/university. Payment will be given upon successful completion of first semester post-secondary education. This year's scholarship is worth $500.
See scholarship drawer for more information.
THE MASQUERS SCHOLARSHIP
Due Date: April 13, 2018
The Masquers Scholarship
The Masquers Scholarship program is open to individuals wishing to pursue an undergraduate or graduate degree in performing arts. Scholarship selection is based upon such criteria: must be a resident of Manitowoc County, must provide two letters of recommendation, transcripts with current GPA and ACT/SAT Test scores. Applicant must also be prepared to provide a sample of his/her work via video, phone or personal interview upon request from the committee.
THE SMILE CLINIC SCHOLARSHIP
Due Date: April 13, 2018

The Smile Clinic team is excited to offer a current high school senior who will be attending UW-Manitowoc, Silver Lake College, or Lakeshore Technical College during the 2018-2019 school year, a $500 non-renewable scholarship. Applicants will be judged on overall academic achievement, demonstrated extracurricular community and service involvement and completion of the scholarship application form.
JIM KRUEGER MEMORIAL MUSIC SCHOLARSHIP
Due Date: April 15, 2018
Jim Krueger Memorial
This scholarship is open to any resident of Manitowoc County who plays a musical instrument or is a vocal musician, ages 16 to 22 years old as of July 21, 2018. The amount of the scholarship will be $1000. It must be used to further music education at the college of that student's choice, at a music camp or at music workshops. The scholarship recipient will be invited to perform at Acoustic Fest on Saturday July 21, 2018. This is not mandatory but highly recommended.
ARMY SPECIALIST SHAUN NOVAK MEMORIAL SCHOLARSHIP
Due Date: April 15, 2018
The family of US Army Specialist Shaun Novak is pleased to announce the 9th Annual $1,000 US Army Spc Shaun Novak Memorial Scholarship. If you would like to receive the application by email, please contact Brenda at brendasnovak@charter.net.
See scholarship drawer for more information.
RICHARD AND IONE BEERNTSEN YMCA YOUTH COLLEGE SCHOLARSHIP
Due Date: April 15, 2018
YMCA Youth College Scholarships awards will be made to graduating seniors attending any high school in Manitowoc County. Membership or affiliation with the YMCA is not required. Applicants must be pursuing a bachelor's degree at an accredited college or university in a human service field of study (for example: teaching, nursing, YMCA work, social work, medicine, etc.)
MANITOWOC COUNTY ASSOCIATION FOR HOME AND COMMUNITY EDUCATION STUDENT SCHOLARSHIP
Due Date: April 15, 2018
The selection of student is based on scholastic attainment, financial need and school and community citizenship. The scholarship will be awarded to a candidate only once. The Manitowoc County Association for Home and Community Education has designated the Scholarship Committee to select two applications from those submitted. Applicants may be seniors in high school or college students continuing their education. They must also be sons, daughters or grandchildren of a current Manitowoc County Association for Home and Community Education member.
TWO RIVERS ROTARY SCHOLARSHIP
Due Date: April 16, 2018

The Two Rivers Rotary Club annually sponsors a competition for a $1,000 scholarship to be awarded to a student applying to technical college. Applicants should read carefully the instructions and complete the application form.
UNITEDONE CREDIT UNION SCHOLARSHIP
Due Date: April 16, 2018
UnitedOne Scholarship
The UnitedOne Credit Union scholarship is open to any student whose primary residence is in Manitowoc or Sheboygan County who is pursuing an advanced education. Scholarship funds may only be used for qualified tuition and related expenses. Students must plan on being actively enrolled for the 2018-2019 academic year. Only electronic applications will be accepted.
PREMIER FINANCIAL CREDIT UNION SCHOLARSHIP
Due Date: April 25, 2018
This scholarship is open to any member of Premier Financial Credit Union, who is currently a full time high school senior and a member of the graduating class of 2018 and will be attending a college or technical school. A member, by definition, is any individual who has their own account (including custodial) at Premier Financial Credit Union. An applicant must be a member by November 1 of the year prior to the award. A joint owner does not qualify as a member. The member must be in good standing as defined in credit union policy.
GLANDT HOMETOWN SCHOLARSHIP BY SHORELINE CREDIT UNION
Due Date: April 30, 2018

The Glandt Hometown Scholarship by Shoreline Credit Union recognizes Mr. Travis Glandt for his dedication to the community. This scholarship, awarded to 3 graduating seniors of Two Rivers High School, looks to reward its recipients for their dedication to Manitowoc County-- either through community events, volunteering or through the student body. The winners will each receive $500 for their efforts.
TWO RIVERS OPTIMIST CLUB SCHOLARSHIP APPLICATION
Due Date: April 30, 2018

The student must be a resident of Two Rivers Public School District.
See scholarship drawer for more information.
MANITOWOC COUNTY CIVIL WAR ROUND TABLE SCHOLARSHIP
Due Date: May 7, 2018
The Manitowoc County Civil War Round Table is pleased to announce its annual scholarship program for seniors in the high schools of Manitowoc County. This $500 scholarship comes from the generosity and efforts of the members of the Round Table. The Round Table is an organization dedicated to advancing knowledge of the Civil War and its effects upon us to this day. To be eligible for this scholarship the applicant must be a graduating senior from a Manitowoc County High School with plans to continue his/her education at a post-secondary institution, have a cumulative GPA of 2.0 or higher, be able to complete a 15-20 minute in-person interview on May 7 held in the city of Manitowoc between 6-8pm and be able to volunteer for Civil War Days at Pinecrest Village in Manitowoc June 2nd and 3rd.
HOLY FAMILY MEDICAL/DENTAL ENDOWMENT SCHOLARSHIP
Due Date: May 8, 2018

Holy Family Medical/Dental staff has established a Medical/Dental Endowment Scholarship to help prepare today's students for the challenges of healthcare in the future. Five scholarships will be available for $2,00 each for any high school or college student pursuing a degree in a medical field. The criteria for the scholarship are; acceptance at an accredited college, university or technical school, student is a Manitowoc County resident and has a GPA or 3.0 or above.
HOLY FAMILY MEMORIAL- COMMITMENT OF EXCELLENCE SCHOLARSHIP
Due Date: May 18, 2018
Lakeshore Commitment of Excellence
The $500 Commitment to Excellence scholarship will be awarded to a male and female athlete who demonstrates a high level of involvement and commitment to sports. Outside of athletics, the chosen candidate must also show dedication within the community, while excelling in the classroom.
STATE
THOMAS H. LUTSEY-WASEDA FARMS SCHOLARSHIP
Due Date: April 1, 2018
Lutsey-Waseda Farms
The Thomas H. Lutsey Farms Scholarship is open to a graduating senior attending a high school within 150 miles of Green Bay who will be attending an accredited 4-year college/university and are pursuing a career with an agriculture focus that will enhance rural communities. Graduating seniors must have a minimum 3.0 high school GPA and score of 19 on the ACT. Students must demonstrate financial need based on the FAFSA.
WISCONSIN RESTAURANT ASSOCIATION EDUCATION FOUNDATION SCHOLARSHIP
Due Date: April 1, 2018
WI Restaurant Association Education Foundation Scholarship
The WRA Education Foundation awards scholarships based on future plans in the foodservice and hospitality industry. Students who are accepted at a nationally accredited, post-secondary school are encouraged to complete the online application.
DEPREY-SKYLINE FAMILY INFORMATION TECHNOLOGY SCHOLARSHIP
Due Date: April 6, 2018
Deprey-Skyline Family Information Technology
A two-year award for qualified applicants in the NEW North region of Wisconsin. Applicants must meet the following qualifications: complete the Scholarships, Inc. online application, demonstrate financial need, attend and be fully enrolled in a fully-accredited 4-year college/university or technical college in the United States in pursuit of an associate or bachelor's degree and pursue a major in Information Technology, Computer Science or Information Systems.
CARRIE CRYSTAL STUCKERT MEMORIAL SCHOLARSHIP
Due Date: April 24, 2018
Dream Pool Scholarship
The family of Carrie Stuckert created the Dream Pool Foundation, a non-profit corporation offering scholarship opportunities. Dream Pool is offering two $2,000. schoalrships and three $1,000 scholarships to provide assistance to individuals pursuing education in the visual arts. Interested candidates must possess extracurricular accomplishments and inspirational goals. Academically capable students must be enrolled as an Art Major at an accredited institution of higher education located in the United States (this includes Art Therapy programs). All applicants must be US Citizens.
AB NICOLAS SCHOLARSHIP
Due Date: April 30, 2018
www.AbNicholasScholars.org
Applicant must be planning on attending a University of Wisconsin System school, and have participated in a basketball program their senior year. Applicants must not be participating in sports at Division I, II, or III level in college (4-year program only). Award is based on need, academic achievement, and character. Applications are available starting February 1, 2018
NORMAN KRUEGER AMERICAN LEGION MEMORIAL SCHOLARSHIP
Due Date: April 30, 2018
Norman Krueger American Legion
The Norman Krueger American Legion Memorial Scholarship was established to provide scholarship awards to young adults of the American Legion sixth district. The scholarship program is administered by InFaith Community Foundation, a national charity with a mission to serve donors, spread joy and change lives. To be eligible, a candidate must: be a graduating high school senior residing in the American Legion Sixth District ( Calumet, Fond Du Lac, Green Lake, Manitowoc, Marquette and Winnebago counties), the institution of higher learning of the students' choice must be a four year, accredited school, the applicant must also be a full-time student, carrying at least 12 credits. The applicant must demonstrate that they are a child or grandchild of a U.S. Veteran and rank in the upper 1/3 of his/her graduating class. Lastly, the applicant must demonstrate they have volunteered his/her service in the community and/or church during their high school career.
POLISH HERITAGE CLUB SCHOLARSHIP
Due Date: May 15, 2018
Polish Heritage Club
This scholarship application is open to any student who has verifiable Polish ancestry OR is studying the Polish language, history, society or culture OR is significantly engaged with Polish culture. Students must be a U.S. citizen or a legal permanent resident, a Wisconsin resident and must be enrolling in an educational program seeking the associate or bachelor's degree in any field of study at an accredited U.S. university or college. The applicant must also demonstrate excellent academic performance with a minimum of 3.0 GPA.
HAMMETT, BELLIN & OSWALD LAW & JUSTICE SCHOLARSHIP
Due Date: May 31, 2018
https://hbolawfirm.com/law-justice-scholarship/
Applicant must be enrolled in and plan to attend a Wisconsin college/university during the 2017-2018 school year, have proof of enrollment to an accredited college/university, and have a minimum 3.0 GPA.
WISCONSIN TOWNS ASSOCIATION SCHOLARSHIP
Due Date: May 31, 2018
WI Towns Association
The Wisconsin Towns Association, Rural Mutual Insurance Company and Scott Construction, Inc. will be awarding $7,000 in scholarships to high school seniors graduating in 2018 from either a public or private high school and plan to enroll in a Wisconsin public or private college or a university in 2018. The winners are determined by independent judging of an essay contest. Students do not need to be residents of towns.
NATIONAL
CYBERBULLYING PREVENTION FOR TEENS SCHOLARSHIP
Due Date: February 28, 2018
http://www.parentinn.com/scholarship
In an effort to the cause of preventing cyberbullying, the "Cyberbullying Prevention for Teens Scholarship" has been created for high school students. Please check the scholarship page on their website for more information.
AMERICAN LEGION LEGACY SCHOLARSHIP
Due Date: April 9, 2018
The American Legion Legacy Scholarship
To qualify for the American Legion Legacy you must be a high school senior and/or accepted at or attending an institution of higher education and have a legal parent who died while serving on active duty, U.S. military service on or after September 11, 2001 or have a legal parent who is a Post-9/11 veteran out of the U.S. military who has been given a disability rating of 50% or higher by the VA.
HORATIO ALGER CAREER &TECHNICAL EDUCATION SCHOLARSHIP
Due Date: June 15, 2018
Horatio Alger Scholarship
To be eligible for the Horatio Alger Career & Technical Scholarship Program, applicants must have completed high school or earned a high school equivalency degree by Spring 2018, will be enrolled in an eligible program in Fall 2018, exhibit a strong commitment to pursue and complete a career or technical program (up to 2 years) at an accredited non-profit post-secondary institution in the United States, demonstrated critical financial need, demonstrated perseverance in over coming adversity and be a United States citizen.
PAUL MITCHELL SCHOOLS SCHOLARSHIP
Due Date: July 1, 2018
Paul Mitchell Scholarship
Scholarship eligibility requires each applicant to submit documents showing a GPA of 2.5 or higher and maintain grades of 90% in theory, 90% in practical and 90% in attendance throughout each Satisfactory Academic Program (SAP) period, and maintain full compliance with Paul Mitchell rules and regulations.
CHRISTENSEN & HYMAS GENERAL SCHOLARSHIP
Due Date: August 1, 2018
Christensen and Hymas
Kenneth L. Christensen and D. Russell Hymas understand the importance of education. As a result, the Christensen and Hymas law firm has decided to offer a $1,000 scholarship to a student of their choosing. Students must meet the following criteria: currently be enrolled in or have be accepted to a University or college in the U.S. and have a cumulative GPA of 3.5 or higher.
SPECIFIC SCHOOL SCHOLARSHIPS
UW-MILWAUKEE ALUMNI ASSOCIATION UNDERGRAD SCHOLARSHIPS
Due Dates Vary
http://uwm.edu/onestop/finances/types-of-financial-aid/scholarships/
LAKESHORE TECHNICAL COLLEGE (LTC) - FOUNDATION SCHOLARSHIPS
Due Date: April 2, 2018
LTC Foundations Scholarship
The LTC foundation distributes more than 200 scholarship awards worth approximately $200,000 to students each year. The foundation offers need-based, merit-based, program specific and general student support scholarships for Fall and Spring semesters annually. Based on criteria set by scholarship donors, the LTC Foundation Scholarship Committee chooses recipients based on qualifications, applications and reference(s).
UNIVERSITY OF WISCONSIN- MANITOWOC SCHOLARSHIP
Due Date: April 2, 2018
UW-Manitowoc Scholarship
This application is open to any student who is looking to attend UW-Manitowoc for the Fall 2018 semester. One scholarship will be awarded to a student from each of the area high schools in the amount of $1000, split between the fall and spring semesters. Students who plan a full-time enrollment, have a GPA of 3.0 based on seven semesters of high school and maintain a 2.0 GPA after one semester at UW-Manitowoc for scholarship renewal.
OTHER
The Best Scholarship Search Platforms of 2018
U.S. Department of Labor FREE Scholarship Search Tool
ROTC Scholarships - Talk to your School Counselor
Two Rivers Student Services Career Center
Two Rivers High School receives other scholarship offers from various organizations such as:
We place these in a folder in the scholarship filing cabinet and encourage students to check this folder periodically to see what new organizations might offer scholarships.