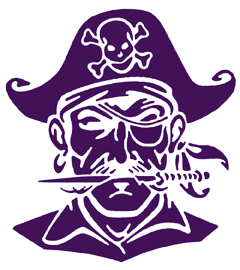 Seniors are encouraged to visit this site frequently to keep up to date on what scholarships are available. The Student Services Office will post all scholarships as we become aware of them. Students are encouraged to check other sources such as the financial aid office of the school they intend to attend, employers of parents or the student, companies through which they are insured, local service clubs, churches, the local newspapers, etc. Please pay close attention to due dates, applications should be received by the due date not mailed. Keep a copy of all applications sent. Take the time to fill out the form completely and include as much information as possible. The selection committee bases their decision on what is actually on the application so give as many details as possible, spell out acronyms, and include how long and how many hours you were involved in clubs and volunteer activities. Always type the complete form and have someone proofread your essay. Use proper grammar, punctuation, and formatting. Make sure your essay is enjoyable to read. You only need to include an essay if they request one. If there is a link to the scholarship form - go to that site and complete the application. If there is no link you will need to come to Student Services to pick up the form. Unless directed to bring the application to Student Services students are responsible for submitting their own applications.Applying for scholarships is a lot of work but in the end will likely be worth it. Students who have used Career Cruising regularly, find it a very useful tool when preparing applications.
Never pay anyone to help you get a scholarship or submit a fee to file an application.
Scholarships as of 5/04/2018
LOCAL
MANITOWOC COUNTY CIVIL WAR ROUND TABLE SCHOLARSHIP
Due Date: May 7, 2018
The Manitowoc County Civil War Round Table is pleased to announce its annual scholarship program for seniors in the high schools of Manitowoc County. This $500 scholarship comes from the generosity and efforts of the members of the Round Table. The Round Table is an organization dedicated to advancing knowledge of the Civil War and its effects upon us to this day. To be eligible for this scholarship the applicant must be a graduating senior from a Manitowoc County High School with plans to continue his/her education at a post-secondary institution, have a cumulative GPA of 2.0 or higher, be able to complete a 15-20 minute in-person interview on May 7 held in the city of Manitowoc between 6-8pm and be able to volunteer for Civil War Days at Pinecrest Village in Manitowoc June 2nd and 3rd.
HOLY FAMILY MEDICAL/DENTAL ENDOWMENT SCHOLARSHIP
Due Date: May 8, 2018

Holy Family Medical/Dental staff has established a Medical/Dental Endowment Scholarship to help prepare today's students for the challenges of healthcare in the future. Five scholarships will be available for $2,00 each for any high school or college student pursuing a degree in a medical field. The criteria for the scholarship are; acceptance at an accredited college, university or technical school, student is a Manitowoc County resident and has a GPA or 3.0 or above.
HOLY FAMILY MEMORIAL- COMMITMENT OF EXCELLENCE SCHOLARSHIP
Due Date: May 18, 2018
Lakeshore Commitment of Excellence
The $500 Commitment to Excellence scholarship will be awarded to a male and female athlete who demonstrates a high level of involvement and commitment to sports. Outside of athletics, the chosen candidate must also show dedication within the community, while excelling in the classroom.
XAI XIONG MEMORIAL SCHOLARSHIP
Due Date: May 17, 2018

This scholarship is available to all students based on participation in the Multicultural Club, cultural awareness, attendance at a college and completion of the application.
STATE
POLISH HERITAGE CLUB SCHOLARSHIP
Due Date: May 15, 2018
Polish Heritage Club
This scholarship application is open to any student who has verifiable Polish ancestry OR is studying the Polish language, history, society or culture OR is significantly engaged with Polish culture. Students must be a U.S. citizen or a legal permanent resident, a Wisconsin resident and must be enrolling in an educational program seeking the associate or bachelor's degree in any field of study at an accredited U.S. university or college. The applicant must also demonstrate excellent academic performance with a minimum of 3.0 GPA.
HAMMETT, BELLIN & OSWALD LAW & JUSTICE SCHOLARSHIP
Due Date: May 31, 2018
https://hbolawfirm.com/law-justice-scholarship/
Applicant must be enrolled in and plan to attend a Wisconsin college/university during the 2017-2018 school year, have proof of enrollment to an accredited college/university, and have a minimum 3.0 GPA.
WISCONSIN TOWNS ASSOCIATION SCHOLARSHIP
Due Date: May 31, 2018
WI Towns Association
The Wisconsin Towns Association, Rural Mutual Insurance Company and Scott Construction, Inc. will be awarding $7,000 in scholarships to high school seniors graduating in 2018 from either a public or private high school and plan to enroll in a Wisconsin public or private college or a university in 2018. The winners are determined by independent judging of an essay contest. Students do not need to be residents of towns.
NATIONAL
HORATIO ALGER CAREER &TECHNICAL EDUCATION SCHOLARSHIP
Due Date: June 15, 2018
Horatio Alger Scholarship
To be eligible for the Horatio Alger Career & Technical Scholarship Program, applicants must have completed high school or earned a high school equivalency degree by Spring 2018, will be enrolled in an eligible program in Fall 2018, exhibit a strong commitment to pursue and complete a career or technical program (up to 2 years) at an accredited non-profit post-secondary institution in the United States, demonstrated critical financial need, demonstrated perseverance in over coming adversity and be a United States citizen.
PAUL MITCHELL SCHOOLS SCHOLARSHIP
Due Date: July 1, 2018
Paul Mitchell Scholarship
Scholarship eligibility requires each applicant to submit documents showing a GPA of 2.5 or higher and maintain grades of 90% in theory, 90% in practical and 90% in attendance throughout each Satisfactory Academic Program (SAP) period, and maintain full compliance with Paul Mitchell rules and regulations.
CHRISTENSEN & HYMAS GENERAL SCHOLARSHIP
Due Date: August 1, 2018
Christensen and Hymas
Kenneth L. Christensen and D. Russell Hymas understand the importance of education. As a result, the Christensen and Hymas law firm has decided to offer a $1,000 scholarship to a student of their choosing. Students must meet the following criteria: currently be enrolled in or have be accepted to a University or college in the U.S. and have a cumulative GPA of 3.5 or higher.
SPECIFIC SCHOOL SCHOLARSHIPS
None at this time.
OTHER
The Best Scholarship Search Platforms of 2018
U.S. Department of Labor FREE Scholarship Search Tool
ROTC Scholarships - Talk to your School Counselor
Two Rivers Student Services Career Center
Two Rivers High School receives other scholarship offers from various organizations such as:
We place these in a folder in the scholarship filing cabinet and encourage students to check this folder periodically to see what new organizations might offer scholarships.